Volunteering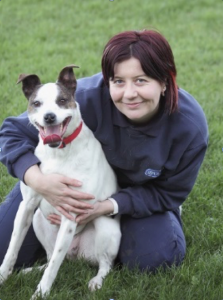 Every RSPCA branch relies on volunteers to carry out a range of duties, all essential to the running of a small branch like ours. Please note, there is a minimum age limit of 18 years for any of our volunteering roles.
Fundraising is top of the list because without financial support we would not be able to operate, please go to the fundraising section for more information.
Fostering
As a small branch we do not have our own premises, therefore we rely on individuals and private catteries to help us look after the many cats that come into the branch. If you could offer one of our cats a temporary home, please follow the link to our fostering section. Fostering a cat can be extremely rewarding, as you see them come out of their shell and learn to trust and love life again. We cover the costs of the cats while in foster homes, so if you are willing to open up your home and heart to make a difference, get in touch today.
Cat Cuddling
For cats in our care at the catteries, regular human interaction is crucial to help build their confidence and trust again. These are daytime roles, and we ask you to commit to a specific day of the week for a few hours on an ongoing basis. Previous experience with timid and scared cats, and a kind an patient approach is key.
Home Checks
Once an animal is reserved by its potential new owner, we need people to carry out home checks. The more people we have trained to do this, the quicker we can get the cat to its new home. You will need to live within the East Berkshire catchment area, view the map here.
Vet Runs
We need to maintain a team of people to ferry animals between catteries or fosterers and vets on a regular basis. You will need to be around during the week or at least late afternoon/early evening to be able to do this and you will need your own transport.
Vacant Roles
Fundraising Co-Ordinator
This role is crucial to help bring together our fundraising volunteers to coordinate events and fundraising.
The role is very flexible in terms of the actual activities and will vary depending upon the volunteer's skills, and contacts but likely to include identifying potential sources of fundraising, organising events, attending events, contacting local businesses etc. Based mainly from home apart from attending events and 2 hourly meetings every 6-8 weeks plus an estimated 1-2 hours admin per week.
Qualities required: Required to be a member of the RSPCA. Able to deal with the general public, reliable, outgoing, have good communication skills, good organisation skills and some knowledge of budgets / monitoring costs spent and funds.
Contact Us
If you would like to find out more about any of these volunteering options with our branch, or if you have some good ideas to share with us, please email us: