Donate
We receive no Government funding whatsoever and rely entirely on donations and fund-raising to pay for the animals in our care. All of our animals are vet checked, neutured, micro-chipped, vaccinated and, in the case of stray cats, tested for FIV and Feline Leukaemia.
In addition, we do not have our own premises so all of the cats are temporarily housed in private boarding catteries. As you can imagine, this is costly and we are always extremely grateful for any donations, however large or small.
Donate Online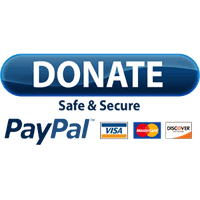 Please click this button to donate via Paypal. If you would like to send us some much needed funds in the meantime, cheques can be sent to RSPCA East Berks, P.O. Box 4973, Maidenhead, SL60 1NF, thank you for supporting us.
Don't forget to select the Gift Aid option if you pay tax. Every penny helps, so we value your donation however small (or large!)
Buy Something From Our Amazon Wish List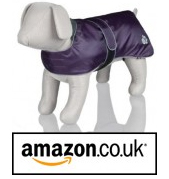 Please take a minute to look at our Amazon Wish Lists
It's a wonderful way to help keep the branch running.
All the items listed are much needed, everyday items to help the animals in our care. There are items to suit all budgets – anything you purchase can be sent directly to us via Amazon UK – but you need to ensure you choose that option. Any item will be very gratefully received by us and especially by the animals in our care.
As our branch is run entirely by volunteers, every donation is so important to help keep the branch going to continue rescuing & rehoming animals in need.
As always, we all thank you for your continued support and we would like to say a massive 'THANK YOU' to those of you who have already sent us some amazing gifts which have already been put to great use.
By Cheque
You can also donate to our branch by cheque or cash – please use the Contact page or call the branch phone in the first instance.
Donate Food & Toys
If you would like to donate food and/or toys for our cats, please call the number at the top of the page (or use the form on the Contact page).
Gift Aid
Under the Gift Aid scheme, charities can reclaim an extra 25% in tax on every eligible donation by a UK taxpayer.
When you donate, you will be asked to confirm whether or not you are a UK taxpayer. Tax can only be reclaimed on donations made by individuals who pay UK income or capital gains tax at least equal to the amount reclaimed on their donations in the current tax year.
Find out more about Gift Aid on the HMRC website.
On behalf of all of the cats in our care, and the volunteers too, we would like to say "THANK YOU VERY MUCH!"
[/threecol_two]
Local Contacts
Telephone
Email