Animals Rehomed
Adoption Line: 07852 481 079
–
Age:
2 Years
–
Breed:
Staffie
–
Colour:
Tan
–
Gender:
Female
–
Can live with:
Dogs, Children
–
Minimum age for children:
10 years
Chelsea is around 2 years old Female Spayed Staffie. She`s very lively but very friendly.
She needs an experienced home with lots of time to help use up all that energy.
She is good with other dogs but not tested with cats.
She would be too lively to go with young children.
If you think you have the time and energy for me please give us a call.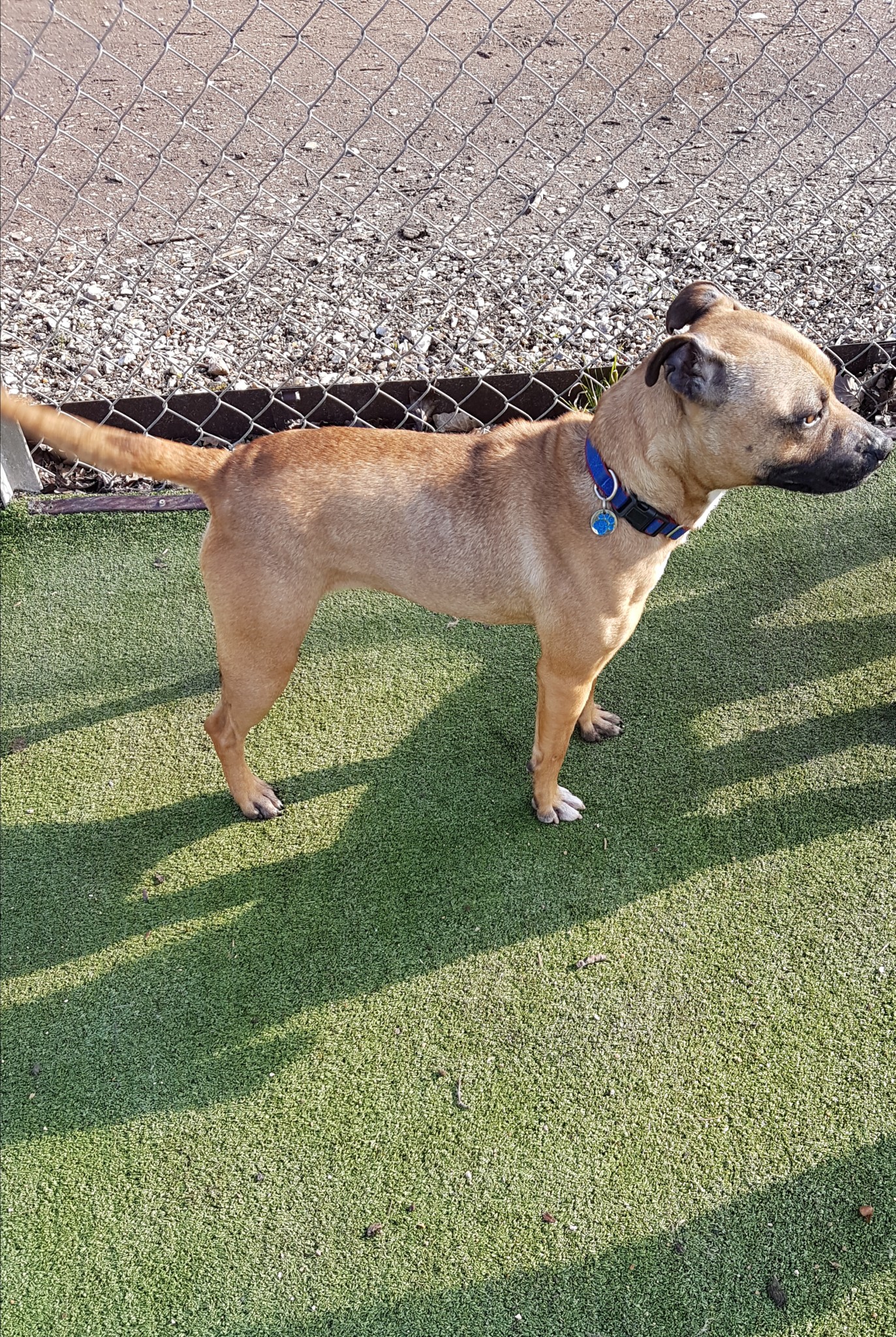 More Pictures