Age: 12 +/- 2 years
Breed: DSH
Colour: Black & white
Gender: Male
Poirot is one of our Golden Oldies. Due to his age, our vets carried out what are known as geriatric blood tests so that covers thyroid, kidney, liver etc plus FIV/FeLV and a heart scan all came back clear bless him. He is a bit on the skinny side but his fosterer is working hard to build him up. Poirot is affectionate and sweet, loves his food and a good lap to curl up on. We know, due to his age and the fact he is black and white that he will be overlooked by most, but he is healthy and will make a perfect companion for that one special family that adopts him, please give him a chance.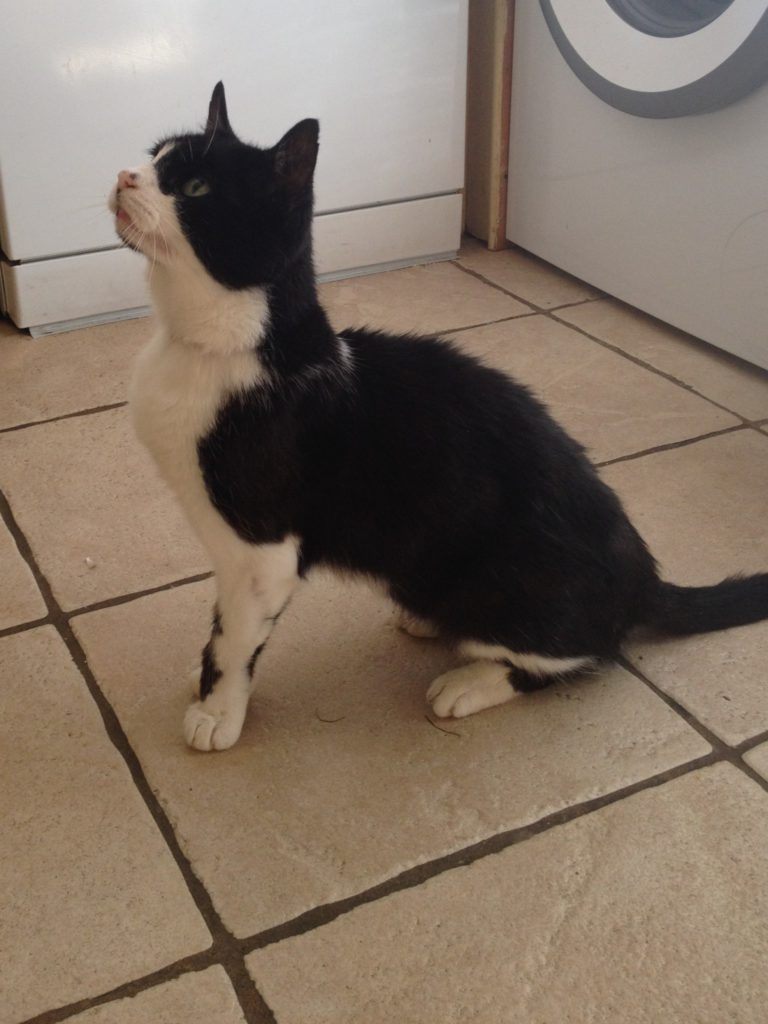 More Pictures
There are no additional pictures for this animal.