Animals Rehomed
Adoption Line: 07852 481 079
–
Age:
4 years approx
–
Breed:
DSH
–
Colour:
Tabby
–
Gender:
Male
–
Can live with:
–
Minimum age for children:
Bertie and his sister Holly were signed over when a change of circumstances meant their owner could no longer keep them.
They are both incredibly shy and choose to hide all the time, cattery life is not suiting them despite the efforts of the staff. We would like to home them together but would consider splitting them up for the right home, together or separately, they are going to take a lot of patience and love to help them trust again and bring them out of their shell. These two are not suitable for first time owners or those with children as they are too easily spooked, definitely no dogs or other cats (other than each other). They are beautiful cats and deserve to be happy, there is someone out there for them, they have been neutered, microchipped, vaccinated, vet checked and given flea and worm treatment.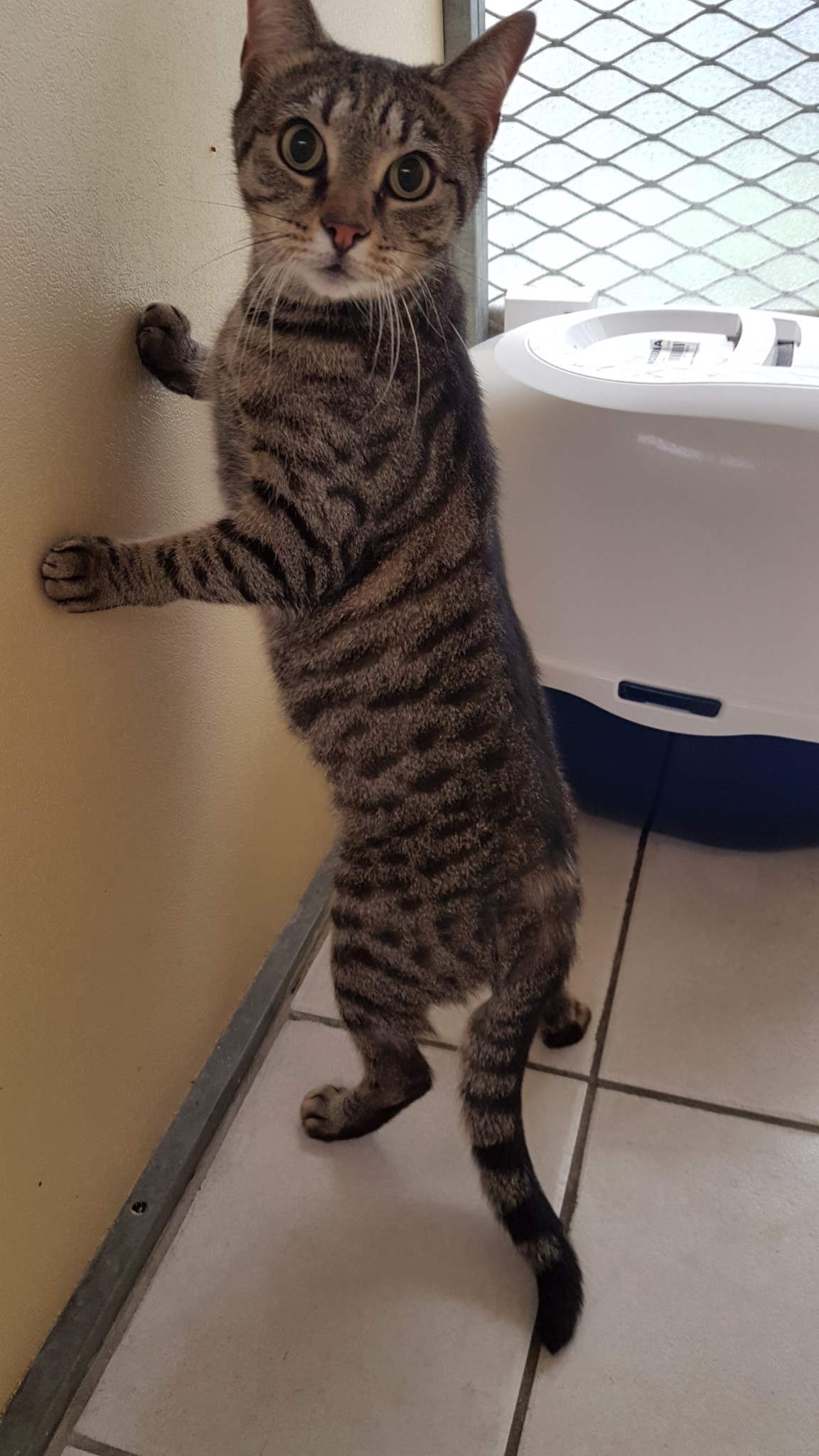 More Pictures