Age: 10 years
Breed: Domestic Long Hair
Colour: Tortoiseshell
Gender: Female
Yazzie was signed over to us when her owners could no longer look after her. She has beautiful fur but it needs regular brushing to keep it in good condition and Yazzie is not always keen on the personal space of her nether regions being invaded!! This may mean occasional trips to the groomers so this should be borne in mind. She has had all the blood tests for older kitties and all came back clear of anything concerning. Yazzie does like to be petted but will let you know when she has had enough, she is a lady of a certain age that knows what she likes! She is with a fosterer so this does mean under current restrictions, she cannot be viewed but we can send a video showing her "in action". She has been spayed, microchipped, vaccinated, given flea and worm treatment and vet checked ready for her new kingdom.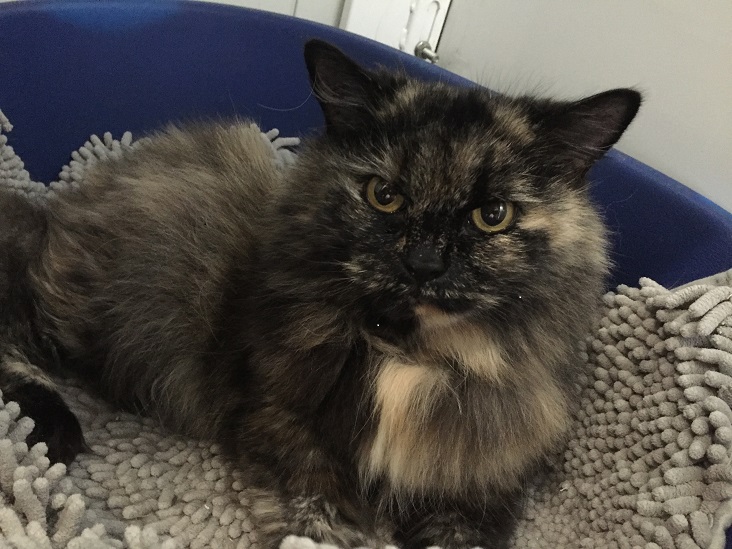 More Pictures
There are no additional pictures for this animal.