Age: Approx 8 months
Breed: DSH
Colour: Tabby & white
Gender: Female
Roxy came to us from another branch, we do not have any history but she is a very beautiful but very scared young lady. She is in very good health, she has recently been spayed and has had all her vaccinations, flea and worming too. Roxy is now learning to trust, she does still tend to hiss when approached but has no aggression she has never scratched and once given a neck rub she "melts" and becomes a sweet purring ball of fluff! To home this cat and earn her trust will be an amazing reward, she deserves a calm, loving new home and we know someone will give her just that.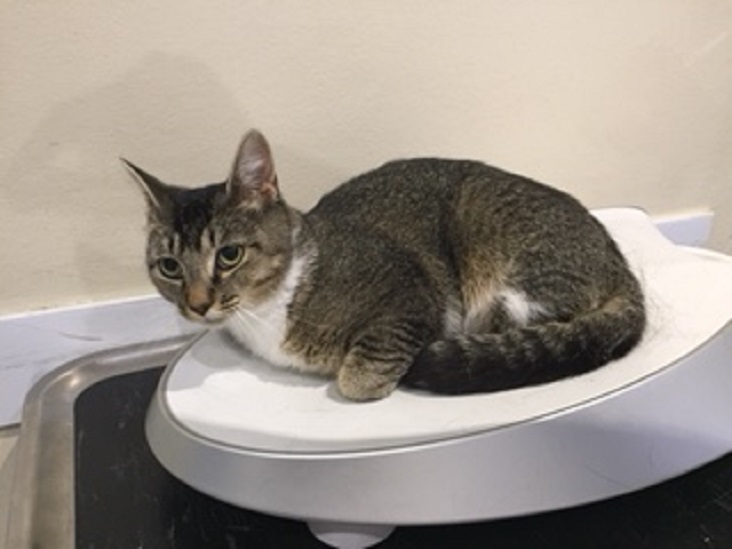 More Pictures
There are no additional pictures for this animal.