Bringing an animal into your home can be one of the most rewarding experiences in life, particularly if adopting from an animal rescue centre. Animal welfare is at the heart of the RSPCA's work and as such we want all potential owners to give considerable thought to the kind of animal they wish to adopt and whether it will fit into their existing lifestyle.
If you are interested in giving a home to one of the animals, please fill in the enquiry form provided on the animal's profile, or call 07852 481 079
To reserve an animal after viewing a deposit of £25 is required. Please note we do not have card payment facilities so cash or cheque only please.
Age: 2 years
Breed: Domestic short hair
Colour: Black and white
Gender: Male
Olaf is a friendly and good natured cat. He was reluctantly signed over by his previous owners due to a persisting problem with neighbours behaviour towards Olaf. However, within the branch, Olaf was quick to settle, sometimes a little jumpy with sudden noises but overall a confident, affectionate cat who enjoys company and being stroked. Olaf deserves his forever home within a caring household.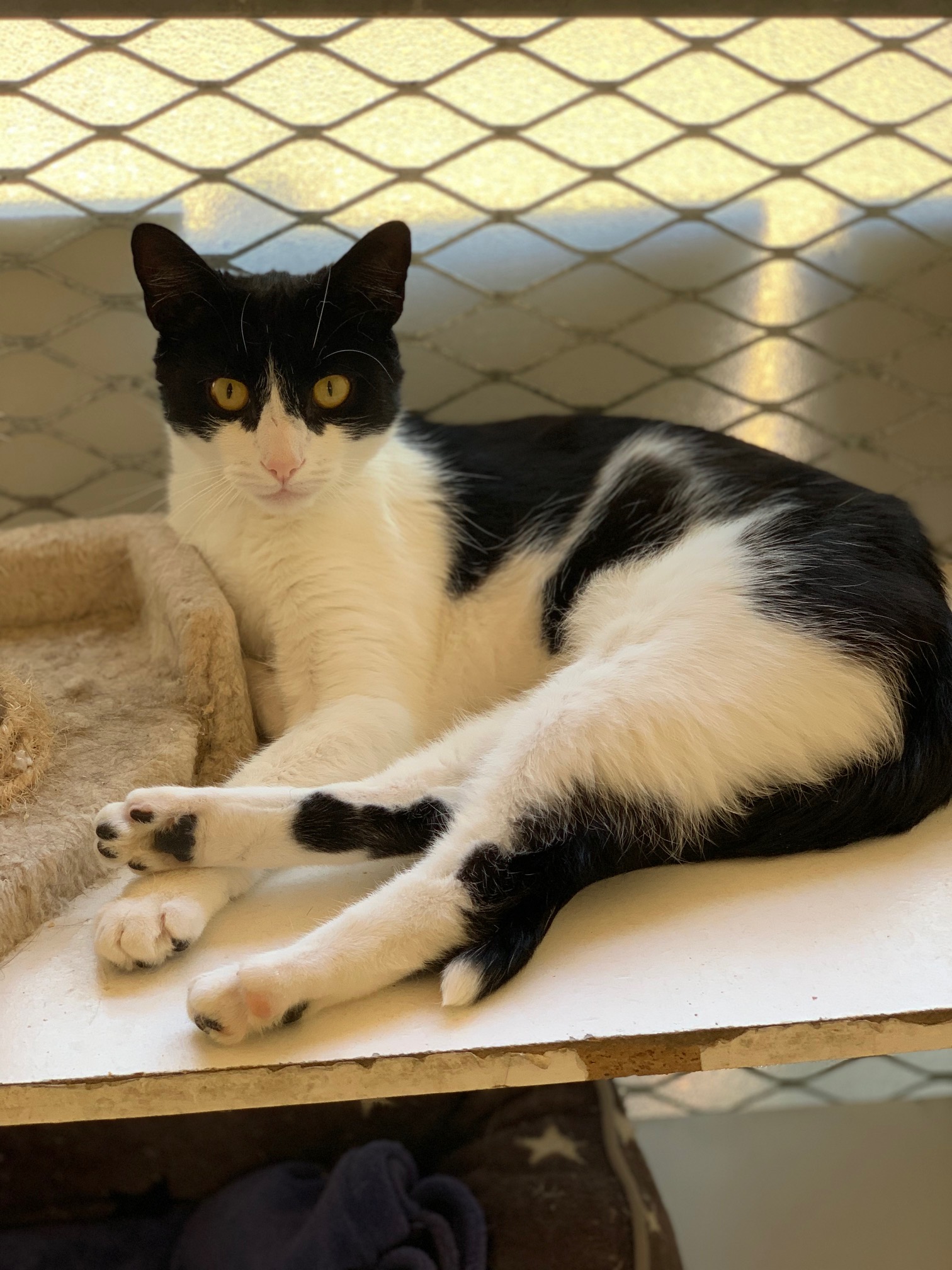 More Pictures
There are no additional pictures for this animal.