Bringing an animal into your home can be one of the most rewarding experiences in life, particularly if adopting from an animal rescue centre. Animal welfare is at the heart of the RSPCA's work and as such we want all potential owners to give considerable thought to the kind of animal they wish to adopt and whether it will fit into their existing lifestyle.
If you are interested in giving a home to one of the animals, please fill in the enquiry form provided on the animal's profile, or call 07852 481 079
To reserve an animal after viewing a deposit of £25 is required. Please note we do not have card payment facilities so cash or cheque only please.
Age: 2 years (approx)
Breed: Domestic short hair
Colour: Black
Gender: Male
Rory and Loki are a pair of black cats who arrived into the branch as close companions. They were signed over to the RSPCA as their owners could no longer look after them. They love to spend their day huddled together in bed. They tend to have a nervous temperament however, they are true pussy cats as well that do like to be stroked and petted. Once they have gained their full trust in you. They are two healthy cats which should stay together as friends within their new home and would love to add a friendly and patient keeper to their bond. Rory and Loki would like access to outside as well as a cosy nest at home, ideally with no other cats or dogs at home.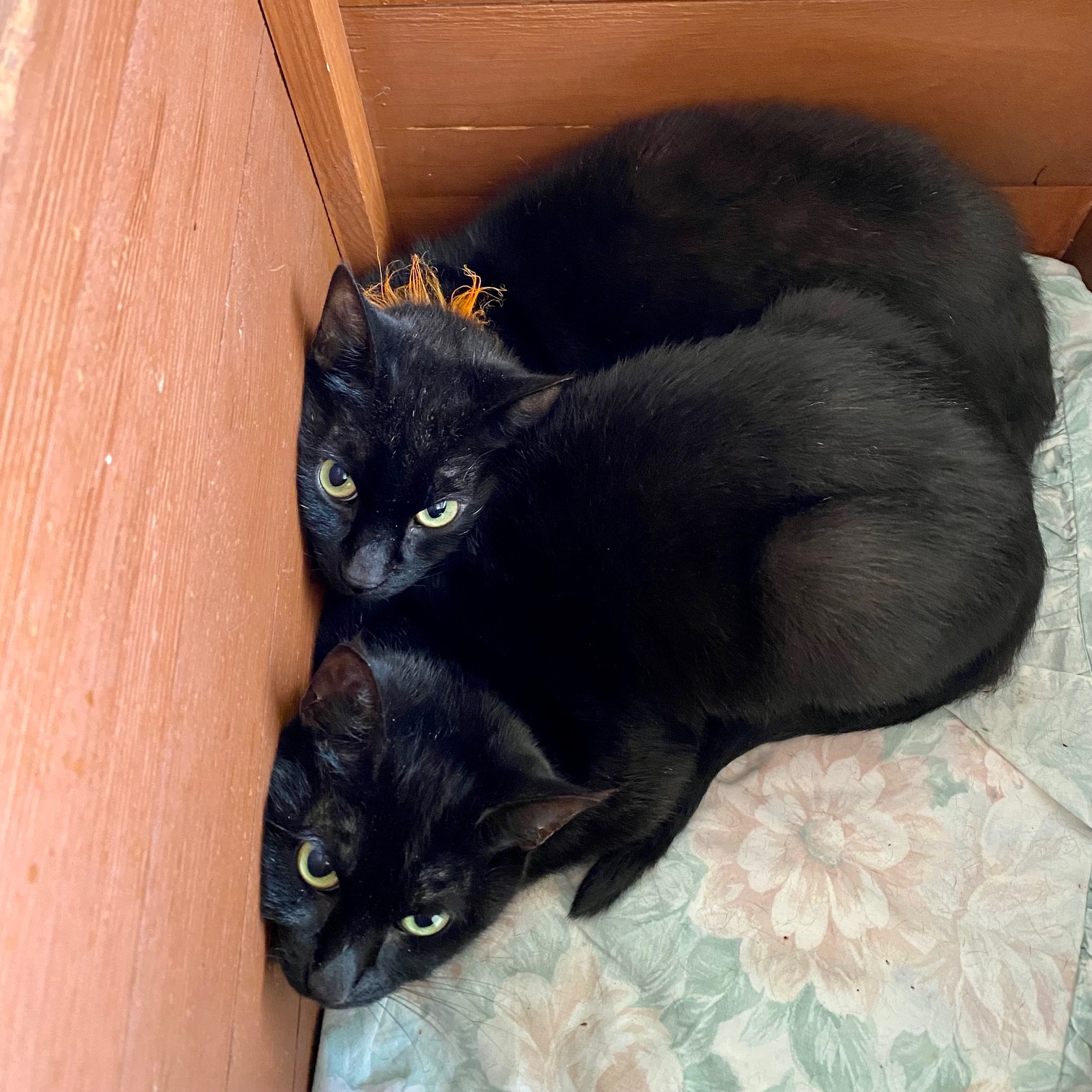 More Pictures
There are no additional pictures for this animal.