Animals For Adoption
If you are interested in giving a home to one of the animals, please fill in the enquiry form provided on the animal's profile, or call: 07852 481 079
Adoption Line: 07852 481 079
–
Age:
12 years
–
Breed:
DSH
–
Colour:
Tortoiseshell
–
Gender:
Female
–
Can live with:
–
Minimum age for children:
Well what can we say about Mitzi? She is a lady and requires appropriate adoration, very much in charge she often silently judges you and may dish out punishment accordingly! Mitzi came to us when her owner moved to accommodation not suited to such royalty, she did not approve. The vet discovered a mammary cyst which was removed as it was quite large, tests show nothing sinister but her recovery has been slow in terms of the wound healing. In short, Mitzi will very soon be looking for her new palace, she loves being stroked but she will let you know when she has had enough she is quite a character! All the tests for an older cat have come back clear.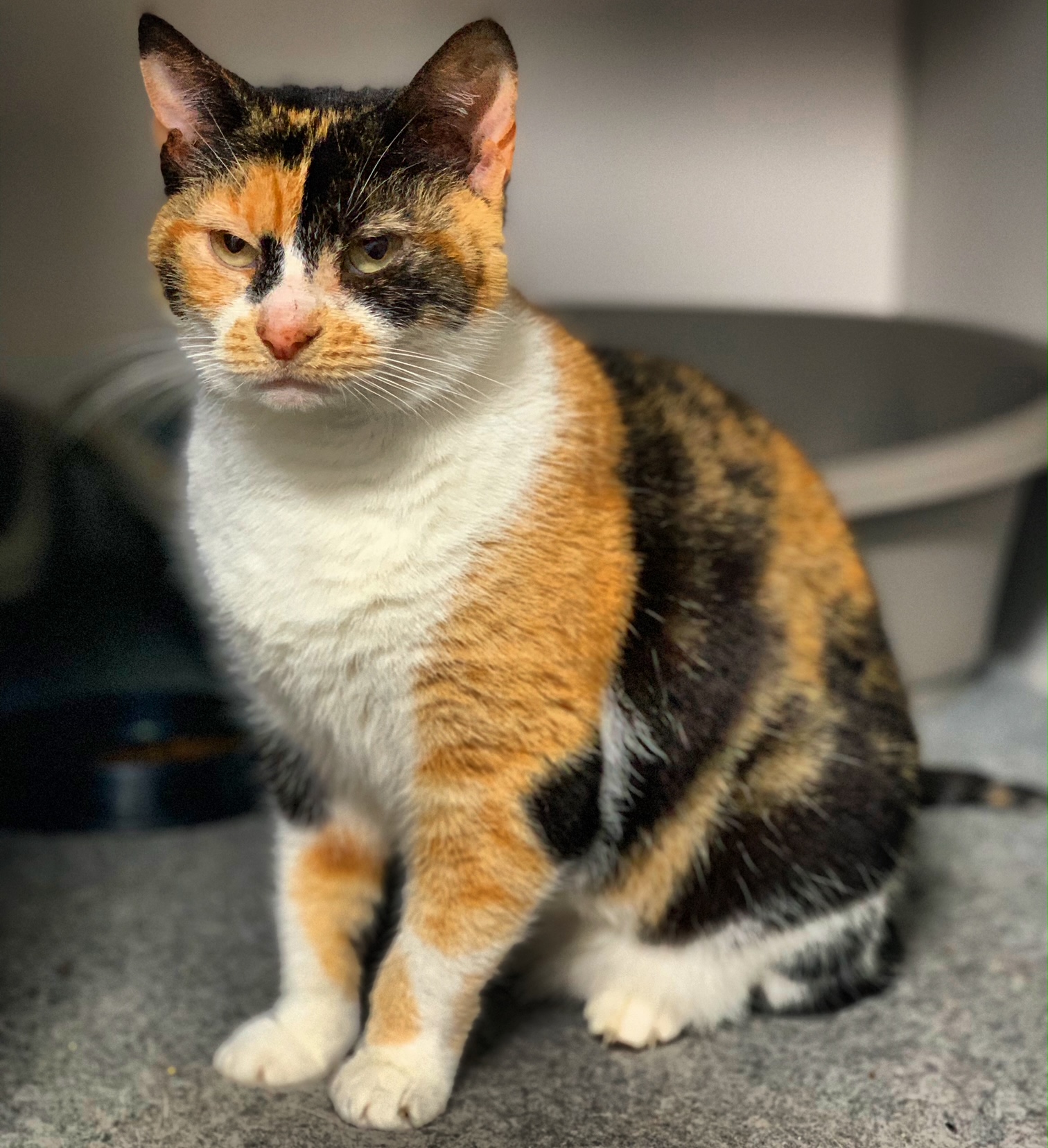 More Pictures
About Adoption
To reserve an animal after viewing a deposit of £25 is required. Please note we do not have card payment facilities so cash or cheque only please.
Bringing an animal into your home can be one of the most rewarding experiences in life, particularly if adopting from an animal rescue centre. Animal welfare is at the heart of the RSPCA's work and as such we want all potential owners to give considerable thought to the kind of animal they wish to adopt and whether it will fit into their existing lifestyle.
Adopt An Animal